Order Detail Page Overview
The order detail page appears when opening an order, for example via the search results list, see Searching Orders.
Here you can access further information about an order and perform a variety of tasks related to this order.
The main elements of the page are described in the following section.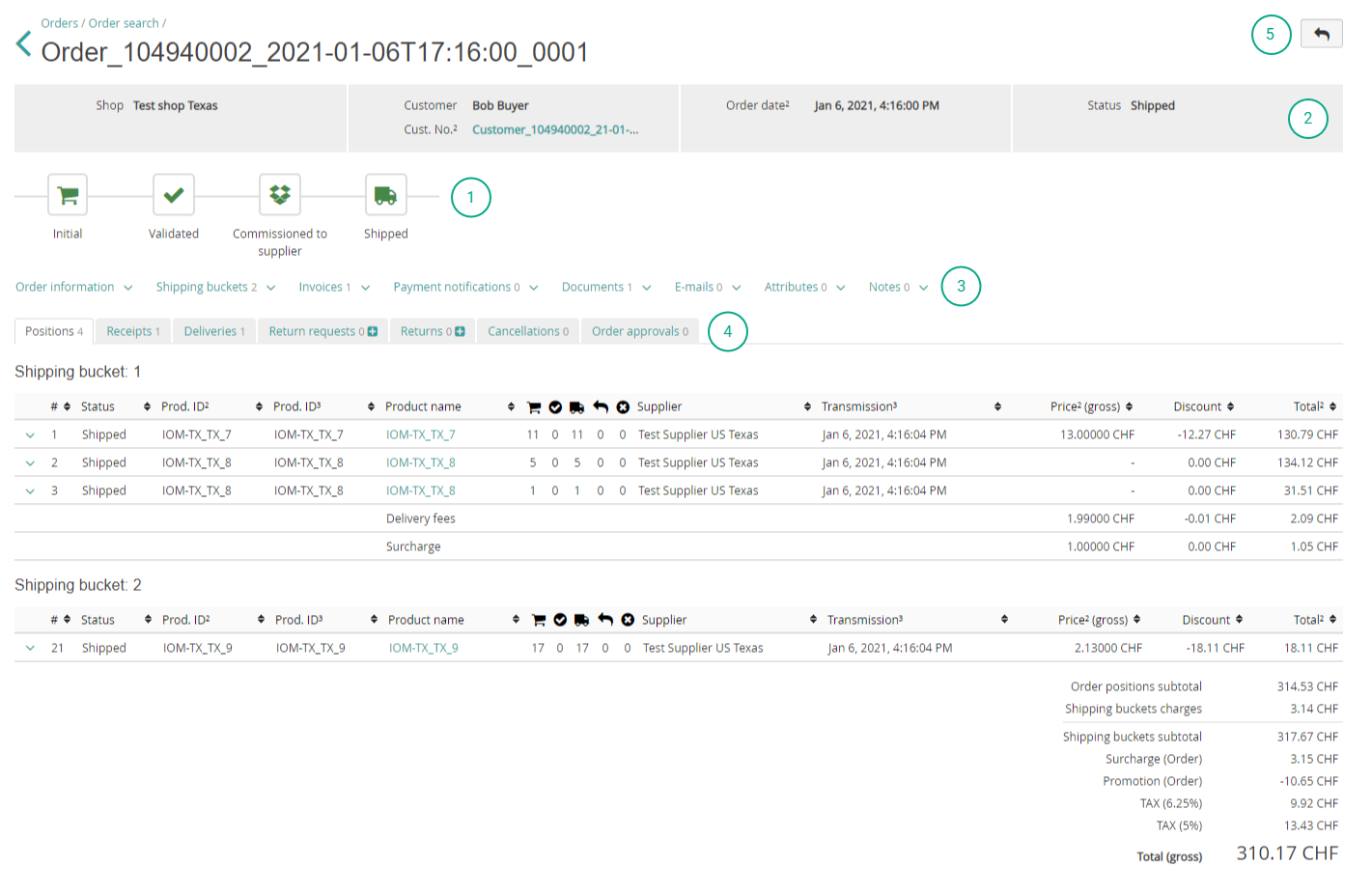 Order Process Progress Bar
This section displays basic order information such as shop name, customer name, customer number, and the order date. Furthermore, the current order status is displayed.

First Order Details Tab Bar

Second Order Details Tab Bar
From here you can view order positions and use additional functionalities, such as managing returns, approvals, or cancellations.

Create Return Label
This button allows to create a return label. The availability of the button depends on the order status. For details refer to Creating Return Labels.