Customer Overview
This section describes the customer overview page.
After you have started a contact session (see Starting a Contact Session), the Intershop Customer Engagement Center displays the customer overview page.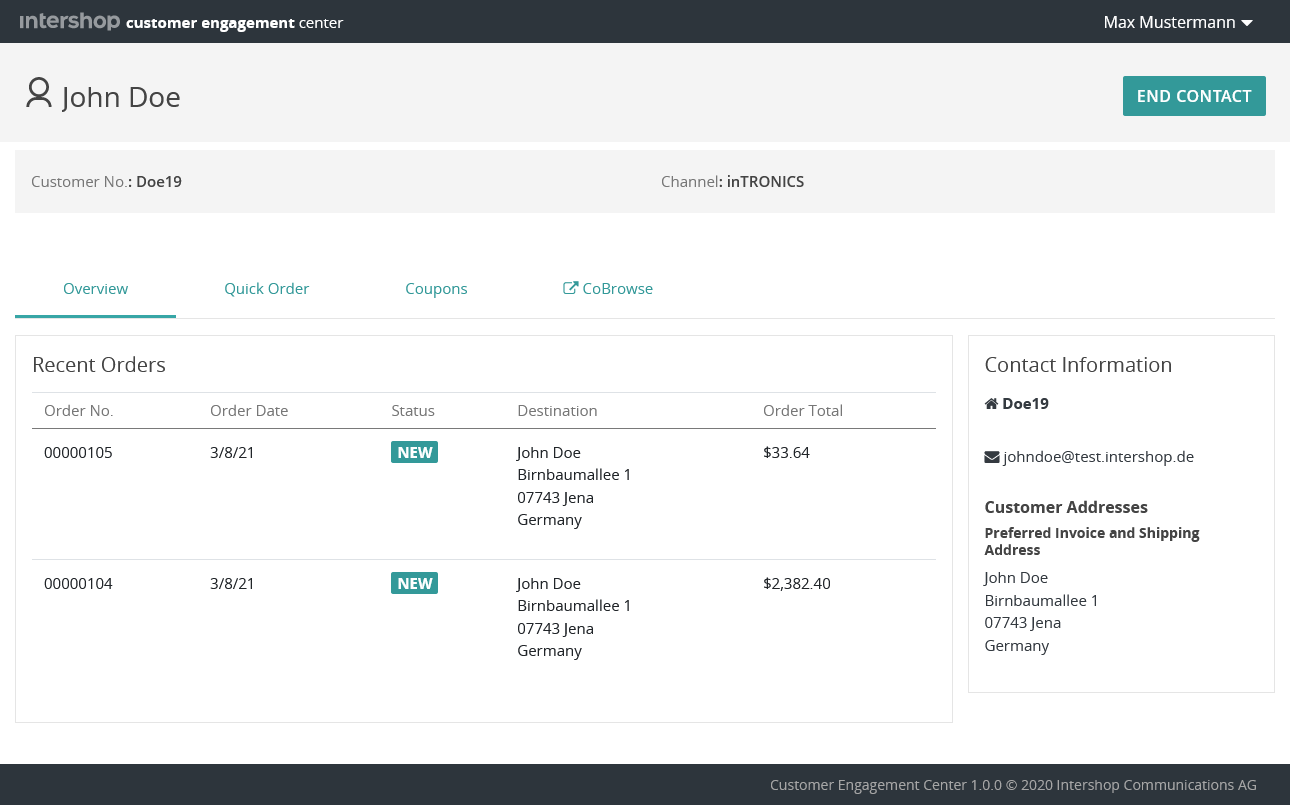 The customer overview page is your one-stop location to:
View the customer's recent orders,
Check customer data,
Access the functionality for handling the customer's request, like CoBrowsing, processing carts and orders or generating and applying coupons.
Note:
Clicking on the customer's e-mail address opens a new e-mail in your local e-mail client.