Accessing and Navigating the Monitoring Module
To access the monitoring module:
Select

Monitoring

from the Intershop System Management navigation bar.
This opens the Cluster Overview page, which lists all servers in the cluster and displays basic performance data.

Monitoring Sub-Modules
The Monitoring section in the navigation bar comprises the following sub-modules, each providing the corresponding detailed information:
Application Server

Java VM

OR Mapping

JDBC

Cartridges

Performance

Background

Database Status

Locking

Services
Sub-Module Overview Page
By clicking one of the sub-modules, you are taken to an overview page that lists the available monitoring options.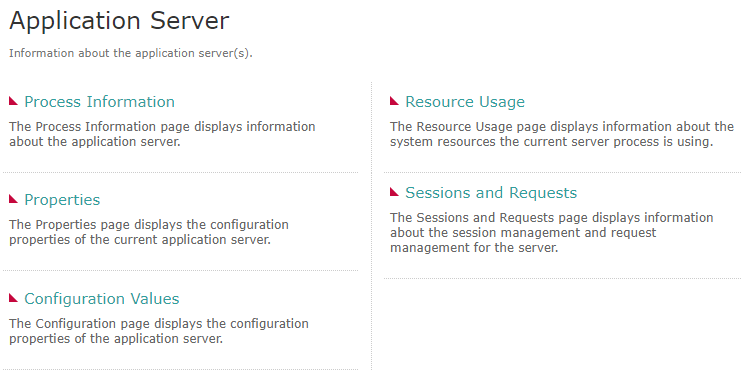 Sub-Module Detail Page
To view the detailed information of a topic listed in the sub-module overview page, click the corresponding link, e.g.,
Application Server
. This opens the detail view.